Michael Zerang and the Blue Lights
Friday | 03 August 2018
Alarm Festival | Berlin - 9:00pm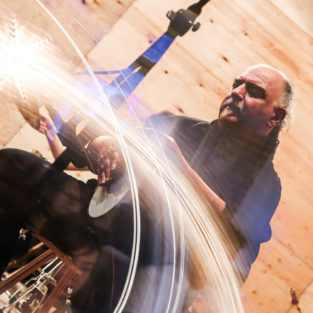 Michael Zerang – drums
John Dikeman – tenor saxophone
Dave Rempis – alto saxophone
Josh Berman – cornet
Kent Kessler – double-bass

"Songs From The Big Book Of Love" is the title of the first Blue Lights-album on Michael Zerang very own "Pink Palace" label. Michael Zerang & the Blue Lights, Chicago's rough and tumble quintet features musicians that are longstanding members of the scene performing the drummer's original compositions which are equally influenced by American and Middle Eastern musics, with the emphasis placed on rhythm, melody and improvisation. At A L'ARME!, the Chicagoan gallery of personalities will be completed by the Amsterdam-based Shooting Star John Dikeman on tenor saxophone!